WELCOME TO M.R. AIRFRAME LTD
M.R. Airframe Ltd. has the expertise and experienced personnel to repair your aircraft, providing outstanding quality, cost and service.
With over 35 years combined experience in the aircraft industry, Mike and Carolynn Rancourt made the decision to open their own approved maintenance organization. Using their experience in the repair and manufacturing of fixed and rotary wing aircraft, together with a team of Specialists, they have incorporated lean manufacturing processes to improve the overall repair, quality, and cost and delivery schedules.
Trust M.R.Airframe Ltd. to fix your rotary or fixed wing aircraft in a timely manner with the excellence for which they have become known.
CONTACT US
Send your parts or aircraft to us for a quick turnaround or M.R. Airframe Ltd's close proximity to an International Airport and their experience working in regions around the world, allows them to have a team of Specialists at your site within short notice, to rectify your AOG situation. Their experience ranges from field repairs in South Africa to the frigid regions of Northern Canada
M.R. Airframe Ltd.'s team of Specialists have carried out all types of repairs from minor skin repairs to complete overhauls of airframes and/or components using manufacturers' approved fixtures. Their structural Specialists have experience on Bell, Eurocopter, MDHC 500 Series and Sikorsky as well as several types of fixed wing aircraft.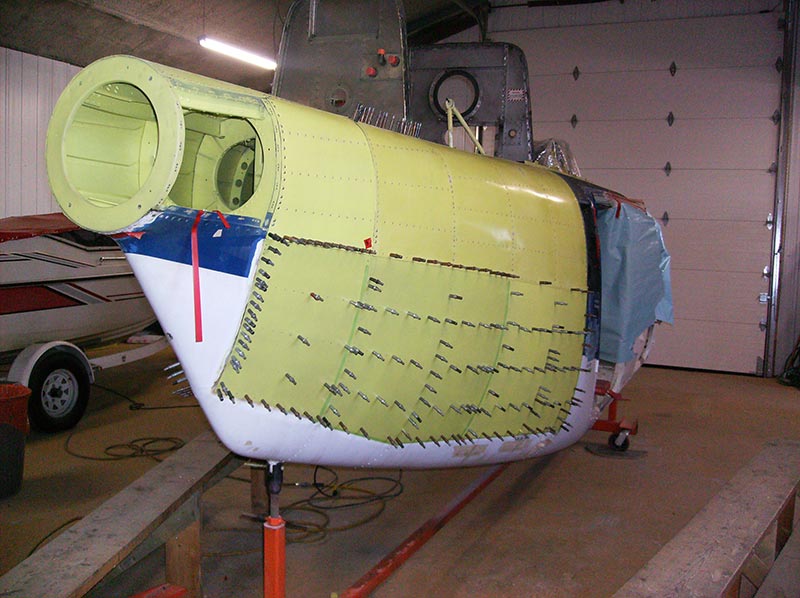 M.R. Airframe Ltd. has developed RDA's and STC.'s enabling them to attain Transport Canada Manufacturing approval #45-06. Our vertical fin composite leading and trailing edges, and our Engine Mount Quick Removal Kit are value added at low cost investments for your aircraft, check out our Manufacturing page for full details on each of these.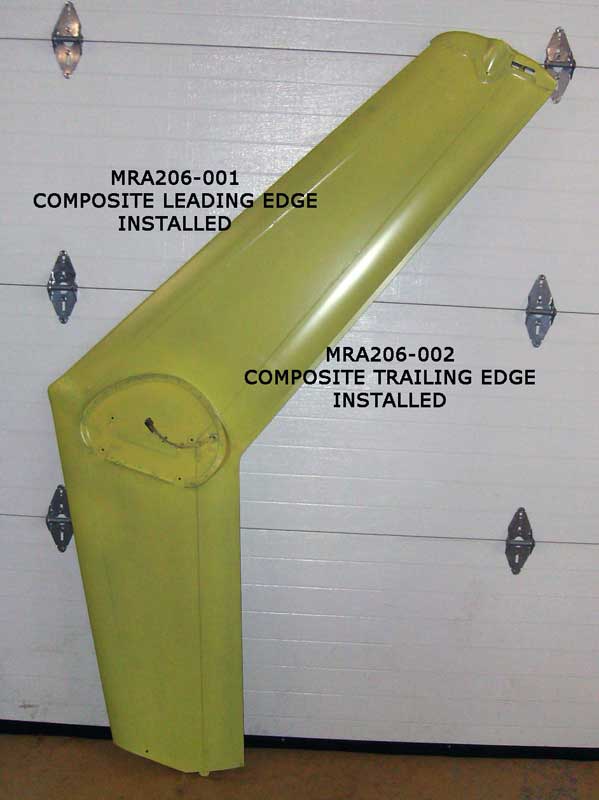 WHAT OUR CLIENTS SAY
Why Others Recommend the Services of M.R.Airframe
We have dealt with Mike for over 5 years now and found him to exceed all expectations on quality, time line and costs. The mose enduring aspect to dealing with Mike is his honesty towards pricing. He does not give low ball quotes.
Barclay Macdonald, DOM, Quantum Helicopters Ltd. National Research Council
Over the last few years, Mike Rancourt has been instrumental in the success of several contracts for Flight Research Laboratory aircraft...Mr. Rancourt has proven to be reliable, informative and an excellent manager or technician as required.
Sid Smith, Manager, Aircraft Maintenance - Flight Research Laboratory National Research Council
...I have consistently over the past several years contracted with MR Airframe to provide sheet metal, composite and welding repairs for many of our aircraft. The level of service and quality of work are second to none...
Nelson Bill, Director of Maintenance, Helicopter Transport Services (Canada) Inc.